A
BETTER
Service...
...When You Need To Make An Insurance Claim
The practice of Loss Consultancy Services UK was originally formed in 1988 by its senior partner John B. Noel with a small consortium of allied professional disciplines.
In September 2000, Loss Consultancy Services UK merged with Elliot King Claims consultants to form LCS-KINGS.
John, who heads up the operation, qualified as an Associate of the Chartered Institute of Building, has worked exclusively as a Loss Assessor for over 30 year and has also been Treasurer of the B.I.B.A. Consequential Loss Society for a number of years.
Eliot King Claim Consultants have been established in Manchester for over thirty years and are well known throughout the business community within the region.
Our intention is to provide high quality professional and innovative advice whilst maintaining direct hands-on involvement at senior level in all assignments received. This approach compliments our philosophy of seeking instructions only in those cases that are of appropriate complexity/size to warrant the retention of Assessing advice.
Suitably qualified personnel form the team of specialists available as required, to suit the specific needs of each claim.
Based in South Manchester close to all major travel networks, the practice is ideally placed to service clients throughout the UK.
LCS-Kings act exclusively for clients pursuing claims against insurers and/or third parties and we are proud of our reputation throughout the industry as a provider of first class professional support at competitive fee rates.
Authorised and Regulated by the Financial Conduct Authority

We will skilfully handle your claim to ensure the maximum recovery available under the terms of your policy.


Update..

With the increasing number of insurance claims against flood damage throughout the UK, be sure to have the backing and support from a company that can help.

Why Work With Us?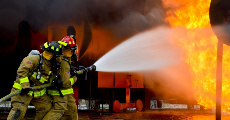 Prove your loss to the Insurance Company and meet all their requirements when preparing your claim/interim payment applications.




Interpret all the technical and legal details of your insurance policy and ensure that you recover everything you are entitled to as expeditiously as possible.




Negotiate with your Insurance Company's Loss Adjusters on your behalf - their job is to investigate claims and protect the interests of the Insurance Company.




Provide you with advice about the various alternatives available to you following the loss. Review all available financial records and data, for both pre and post-loss periods, to ensure optimum recovery of lost profits.




The protection of your short & long term financial interests.